Being a mom is a twenty-four-seven, three sixty-five kinda job. The problem is you might need extra income. While you are at home you have the opportunity to pursue a part-time gig. The question is what would be the right fit for you. In this article, I will look at a few business opportunities for stay at home moms that you might want to consider that will give time to take care of your little ones.
The Digital Business Model
You want a business that you can run while taking care of your children. It needs to be flexible enough to take care of your daily responsibilities and still offer you an opportunity to work. Digital businesses offer you the platform to build services that can be run from home or anywhere. It also offers protection from the dangers of contact with the outside world. So let's assess what would make a good business.
Flexible Work Hours
You want the flexibility to work when you have time, or once you have a gap in the day. This means you need a business that allows you to have a flexible schedule.
Minimize Contact with People
You also want a business you can minimize contact with new people. You have children and want to keep them safe from exposure to people during the pandemic.
Leverage your Passion
Passion drives us not only through good times, but through tough times. You want to be driven to succeed. And being passionate about your business is key to long-term success. Choose something that gets you up and keeps you motivated. Maintaining enthusiasm is key.
Be Purpose Driven
Having a strong purpose for your business is key to keeping you motivated and focused. Knowing what you do is important, and has purpose, will help you maintain perspective. It will help guide all your decision-making.
Find out more about: A Blueprint to Start Your Online Business Faster
Business Ideas for Stay At Home Moms
You might have experience in a specific field, like administration, sales, or technology. You could consider looking into opportunities in the field you already have experience in. Use your experience or passion to build a virtual service.
1. Administrative Business
If you have a background in Administration, you could build a business offering relevant services to businesses. You could consider offering Administrative services for clients either locally or elsewhere. Research what specific services are in demand. Once you know more about which services to promote, structure your business around these services. Focus on the high demand and lucrative ones, and offer the others as secondary.
You will be able to meet with clients through video calls and be able to submit your work to clients electronically via email or sharing of documents. A great business if this is what you enjoy.
2. Consulting Business
If you have experience in a field that could require consulting services, you could offer clients applicable services. If you have experience in managing software development teams you could offer team managers, consulting services around your expertise. If you have experience in sales you could offer organizations solutions to improve the performance of their sales teams.
Whatever your experience maybe you could offer it as a service to help customers that are struggling with problems that arise from a particular function. Assess your skills and experience and look for what problems you could help businesses solve.
This business could also be run remotely and could be a flexible option for those moms with a depth of experience in a specific field.
3. Online Teaching Business
Since the pandemic, video calls and conferencing have exploded. And its application is far and wide from private group meetings, online workshops to business meetings. This trend has also created a great opportunity for anyone wanting to start offering remote learning. If you have a teaching background or have skills you could teach, this could be a great way to put your knowledge to work.
In fact, the list of online classes is really diverse. As long as you can find students to teach, you can turn this into a business.
Here are some examples of online teaching:
Language Classes – know a language, teach other to speak it.
Fitness Classes – have a passion for fitness, help motivate and train others.
Computer Classes – have a specific technology skill, teach others how to get started.
Baby Classes – are you a passionate and experienced mom, help other moms who are struggling.
Online Tutor – Help other parents with tutoring their children.
Art Classes – Passionate about art, why not teach others how to get creative.
Music Classes – Know how to play a musical instrument, show others how to play music as a hobby.
The sky is the limit and all it takes is a skill, passion, and the right setup to start making money!
4. Sales Agent
If you have a knack for selling and have a background in sales, why not offer your services to companies struggling to get sales leads. Offer your services to businesses that can't yet afford full-time staff, and help them expand their operation. Today more than ever with the pandemic, businesses are hesitant to employ staff unless they are certain they can afford them.
Your services would help companies grow but at a lower cost. You could work remotely and still be available for your family while earning income on the side. You could work a flexible schedule and set meetings at optimal times when everyone in the house is busy or sleeping. Draft a plan and approach businesses you think will benefit from your services. If you don't try you'll never know!
Learn more about : Affiliate Marketing as a Passive Income Source.
5. Promote Affiliate Products
Building a business that sells and delivers products can be a challenge. It generally requires plenty of capital and logistics. But there is an easier way! Promoting affiliate products and earning a commission.
Affiliate programs are free to join and can be set up quite quickly. Where the work lies is in marketing these products online. This could be through a blog or on social media. You could also use email to send information to potential customers. In fact, you can get quite creative in how you promote these products as long as you follow the guidelines provided by each affiliate.
Why Affiliate Marketing can be a great model:
You can work in your own time.
You don't have to deal with customers.
You focus on educating and promoting products online.
If anyone follows a link and makes a purchase, you earn a commission.
It is highly scalable as there is no limit to how much you can sell.
Find out more about
You can do it!
If there is a will there is a way. And starting a home based business isn't going to be a walk in the park. Find out where you can add the most value, that's where to start! Make a list of skills and talents you have, and find at least two you could offer as a service. Do your research and find out if there is a demand for it.
Then, go for it!
Good luck!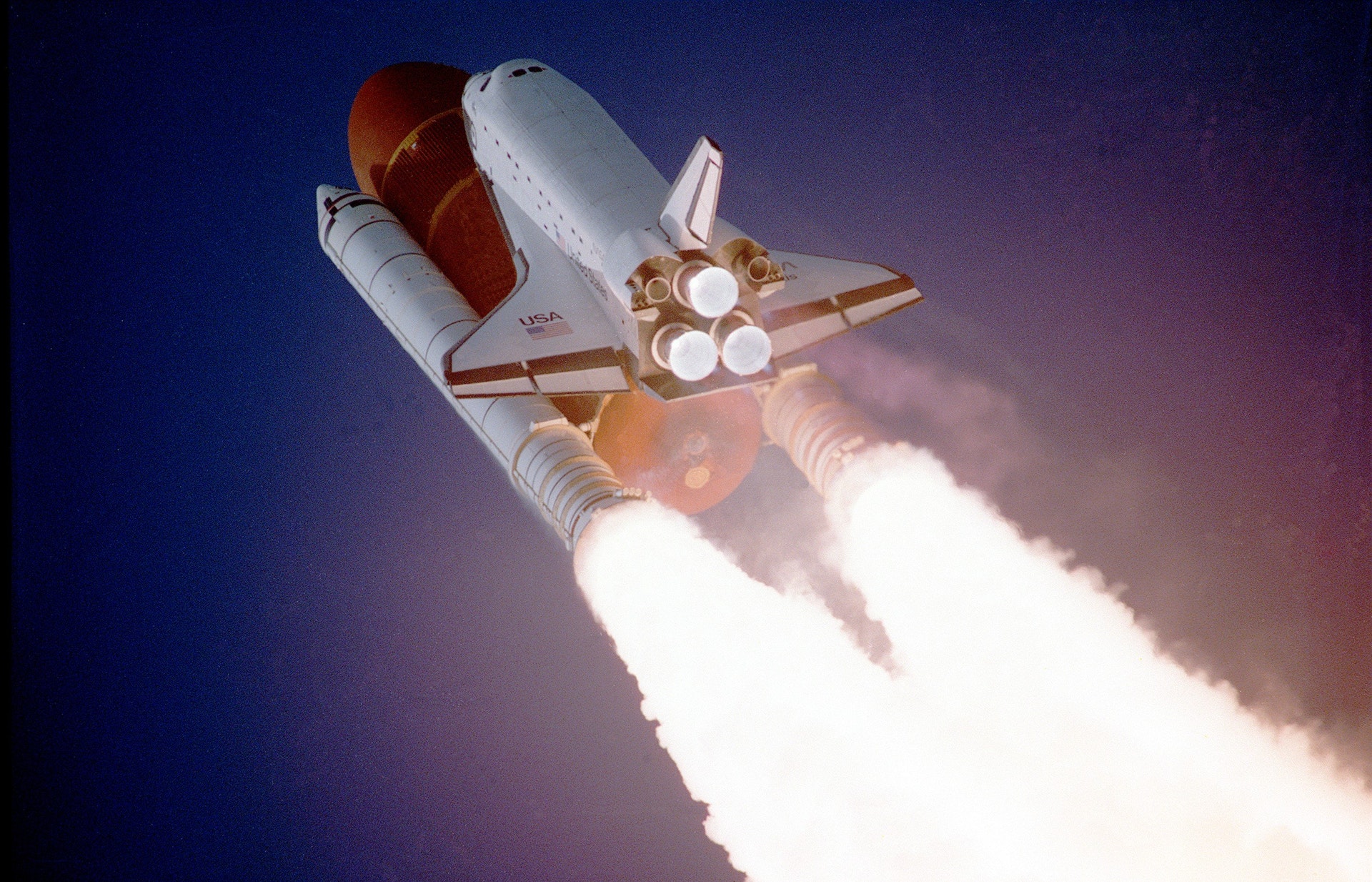 Get ready to Launch into CyberSpace!
With a Step-By-Step Blueprint to Guide You to Success.
Your Business. Your Terms. Online. Anywhere.