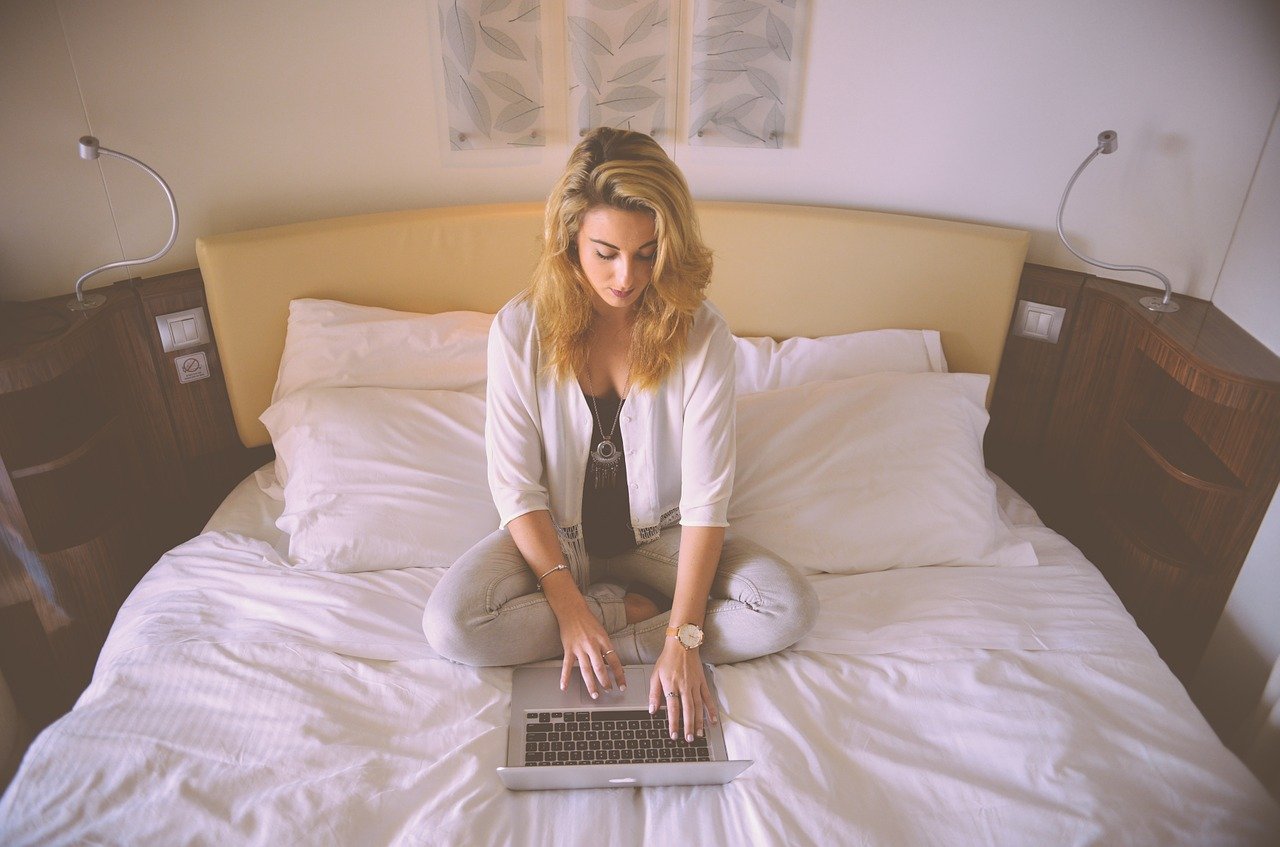 Over the past year, many people have been affected by the devastating effects of the global pandemic, which left millions of people without jobs. This was a knock-on effect from the limitations imposed on businesses, forcing many to close their doors. We all saw firsthand how quickly things can change in the world, and affect our financial stability. These changes forced many people to redefine what financial freedom is and seek new ways to earn and secure their money.
Many parents found themselves stuck at home without work or sufficient income. This created a need to seek out home based business opportunities leading parents to look for ways to work from home, and still be able to assist their children with their schooling.
One trend that has happened since the pandemic is that people are purchasing more online than ever before. This is what Statistica states about the trend in e-commerce over the past few years:
"Over the last few years, e-commerce has become an indispensable part of the global retail framework. Like many other industries, the retail landscape has undergone a substantial transformation following the advent of the internet, and thanks to the ongoing digitalization of modern life, consumers from virtually every country now profit from the perks of online transactions.
As internet access and adoption are rapidly increasing worldwide, the number of digital buyers keeps climbing every year. In 2020, over two billion people purchased goods or services online, and during the same year, e-retail sales surpassed 4.2 trillion US dollars worldwide."
Statistica goes on to explain the impact of the Pandemic on online retail:
"In June 2020, global retail e-commerce traffic stood at a record 22 billion monthly visits, with demand being exceptionally high for every-day items such as groceries, clothing, but also retail tech items."
The pandemic and the global lockdown has motivated a massive shift in the economy that has changed the way we work, do business, and how our children learn.
The biggest challenge has been for parents working from home and having to educate their children. This has been both a challenge and an opportunity to find new solutions to new challenges.
It is a great time for anyone looking for opportunities to earn an income online. Everyone should start investing in digital skills and knowledge. The better you understand the digital world, the better you will understand how to build a business online. You will be in a stronger position to adjust to the strong digital transfermation that is taking place.
Where to Start?
There are a few ways to approach this answer. The simplest place to start is to list your passions and experience.
Let us dig into this question a bit deeper.
Start with Your Passion?
The easiest place to start is with things you passionate about? I will use an example to help you follow the process of establishing what your interests are, and how to dig deeper into those interests.
Lets say you have an interest in health and wellness. You might enjoy learning and sharing health tips to positively impact peoples lives.
Find sub-categories of your Passion
Now that you have settled on a passion, start brainstorming the various aspects of your passion. Break down the subject into sub-topics and exploreit further.
Healthy Foods
Supplements
Exercise Advise
Coping with Stress
Herbs
Treatments
Natural Remedies and more…
Once you've broken down the topic into sub-topics, take some time to research each one on Google, and see what products and services are available online. This will give you some perspective on what other people are doing.
How could you monetize Your Passion?
Once you have your lists, start brainstorming what products or services you could sell within each topic and sub-topic. Again, you might have to take some time to research this deeper.
For example, one of our sub-categories is Supplements. So you could find products that you've used or interest you and list them as possible products to sell or promote.
In this way, you could slowly structure a business plan around an interest you have. Once you have an idea of what field of interest you want to build your business around, you can then research the demand around those products. If your interest is something very unusual that isn't in high demand, you might find it harder to grow your business.
Once you've decided what you want to do, the next big question is:
Are you going to create your own products?
Are you going to sell vendor products from an online store?
Are you going to promote affiliate products?
Depending on how you answer these questions is going to take you down a different path.
If you going to create your own products, the next question is:
Are you selling a digital product or a physical product?
PHYSICAL PRODUCT
You going to need to have to figure out the costs involved in creating that product in the volumes you need.
What kind of capital will you need to create your first amount of product?
You will need to know how profitable it will be to produce your product.
You need to know who your competition is and the demand for such a product.
You will need to know what the cost of shipping your product will cost.
Essentially you will have to do a lot of research and make sure you have the numbers in front of you and will need money upfront and take on all the risk if your business fails.
DIGITAL PRODUCT
What kind of digital product do you want to create?
What skills do you need to create your product?
Is it content based product?
Does it require coding and advanced technical skills?
Or are you selling your knowledge or skills?
What kind of capital will you need to create this product?
What is the possible sale price of your product?
What is the demand for your digital product?
How will you distribute your product?
You will have to do research to determine the viability and how to position your product against your competition, the deeper you go the better prepared you'll be.
If you are ready to take action to build an online business I would highly recommend Six Figure Mentors, designed to help guide you through building your own business online with a step-by-step blueprint.
Good luck!
Are you ready to Launch into CyberSpace?