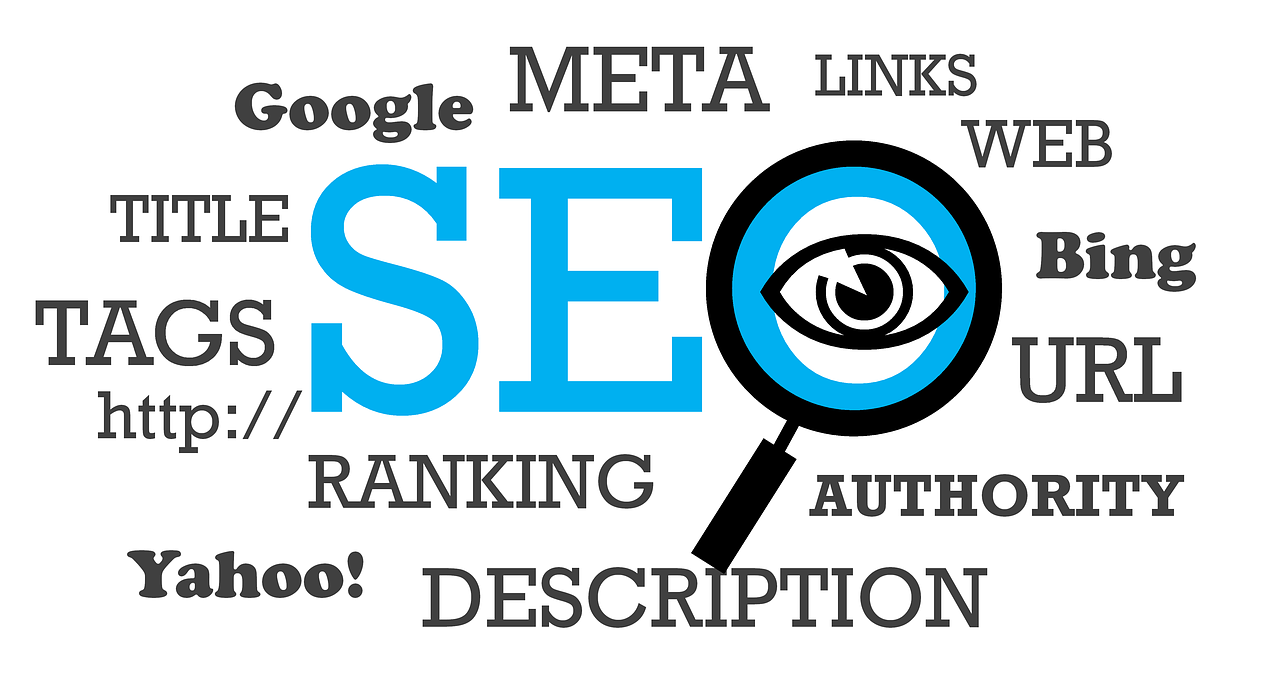 The internet is an unimaginable library of information and media. It's a never-ending rabbit hole. An unrelenting landscape of information that can distract us from our lives. But it is also a fantastic resource of knowledge that we can use to grow what we know. Its fragmentation can keep you running in circles at times but it's a treasure trove of anything and everything. And its here that the search engine is the indispensable tool that helps us find the information we are looking for. Its not only an enormous expanding index of information, but an intelligent tool that uses artificial intelligence to figure out what exactly you looking for and what information best suits your request.
Today our response to most questions is to Google it, and our phones are the primary device we use to search.
You see, search engines have become the interface for us to interact with the web and find what we want. So now lets flip that on its head for a moment and ask the question:
If I want to build my website for my online business so that people can find my content or website, how do you do that? Well, that leads us to Search Engine Optimization.
What is Search Engine Optimization or SEO?
In short it is the skill of structuring your website, content and building authority for your website. It includes both content related techniques and technical aspects that can enhance your websites content for search engines and help you rank higher.
Keywords the Sign Posts for Search Engines
One of the starting points for enhancing your SEO relevance is using words called keywords. These specific keywords can help to improve how Google ranks the content on your web pages. But it also helps search engines rank the relevance of your content in order for them to show your web page in the search results when people search for related information.
Keywords are like road signs to search engines. They give them an idea of what the content is about and help build a ranking for your content. Search engine use these keywords to understand your content and to position the content against other content using similar keywords. Google wants to show you the best content for your inquiry.
Each keyword has data about the amount of times its searched for monthly, called search volume.
Each keyword has a ranking difficulty, for how difficult it is to rank for that keyword in search engines.
Each keyword has a paid search ranking, for example how in demand that keyword is in demand to use for advertising.
Also to take keywords a step further, using longer phrase keywords can help rank for more specific search intent and qualify higher quality traffic as not everyone searching using a specific keyword will have the same intentions.
For example:
One person will use "dog" in there search query looking for dog related products.
Someone else might search to find images of dogs for a wallpaper?
Another person will search for dog breeds as they decide what kind of dog breed to buy.
A very important part of using keywords is not just the word, but the reason why they are using that word or phrase to search. This is referred to as "search intent".
Keywords you can use to better rank your content the more effective your content will be, and the better it will rank. Unfortunately its not just as simple as loading keywords into your content and expecting your website to pop up on the first page of search engines. Keywords are critical part of writing content and is a critical aspect of SEO, but is definitely not where it ends.
There are numerous keyword tools available with a simple search on Google you'll find many to try out.
Internal Links Help Google and your Visitors
One of the things that helps Google rank the importance of pages on your site is the number of internal links to a specific page. By linking internal pages allows for a better user experience and a quicker way to your content. This will improve the ability for visitors to get to your content and will allow Google to find your pages.
Backlinks can help build your Website Authority?
Another way to build authority for your site is back-links, they are links that come from other websites and can improve your SEO Ranking if those back-links have high SEO Rankings. You see, if high quality sites link to you then you gain SEO authority as Google will believe that those sites must regard your site as authoritative or trustworthy on some level.
Back-linking can come in various forms, for example:
A guest post on a magazine site, industry blog or news site.
A business directory you have listed your business on.
A suppliers page, or vendor you are registered with.
A local news blog.
Depending on your business and industry it might be more or less challenging to achieve some of these, with business listings being the easiest.
Be aware though, that you don't want to list you business on any directory site, as there are many that have low quality content, SEO ranking and will negatively affect your SEO if they are not good sites.
Quality is always better than quantity. Take a look at the business directory site before diving in and listing your site. Often it is possible to determine a site quality by the layout and type of content, and the number of ads. If there are more ads than you can keep up with, it's probably not going to do much to promote your business.
Social Media as an SEO Indicator
Social media can also affect your ranking on Google, for example, if you are very active on social media Google will rank your social media page when people search for you or services relating to your keywords.
Social Media will give you exposure and improve the traffic to your website. Sharing content from your website on your social media pages is a way to build visibility and to encourage people to visit your site. The more people share your content the better for your brand, or project. So in a way social media shares and mentions can be an indicator to Google of your popularity.
Conclusion
Search Engine Optimization is a highly technical field, but there are basic steps you can take to help improve how search engines see your content. If you want to improve your SEO on a deeper level you will need someone knowledgeable in the field to truly get into the technical aspects of your website. Hopefully, you know a little more about what SEO is and how you can begin to improve your website.
Want to grow your knowledge of Search Engine Optimization and how to grow your business online, I recommend the Six Figure Mentors program for learning and growing your business online. Take a look at what they offer, you can even sign up for free to get an overview of their program before committing to it.
Are you ready to Launch into CyberSpace?